The success of a Real Estate Agent is always based upon finding new potential clients. This process can sometimes be quite long and fastidious without the proper tools. Telelisting has simplified our lives and made it affordable. Thank you again Telelisting!

Éric Léger, Sutton
---
More than 20,000 Real Estate Agents already generate more revenue
with our state of the art lead generation tools.
Online Lead Generation and Management
Optimize your lead generation and manage your daily activities in one location. Use the Telelisting Online White Pages with National Do Not Call List (DNCL) integration to target, find and close more sales. Telelisting is an Online Software accessible from any computer or mobile device with internet access.
Since Telelisting is a web based application and "in the cloud", no installation is required. You benefit from all our updates and we will take care of backing up your work. Now you can focus on your business: Lead Generation.


30 DAY MONEY BACK GUARANTEE
Unlimited queries per day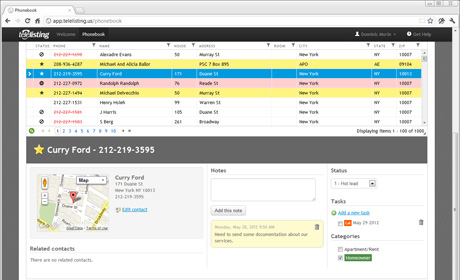 ---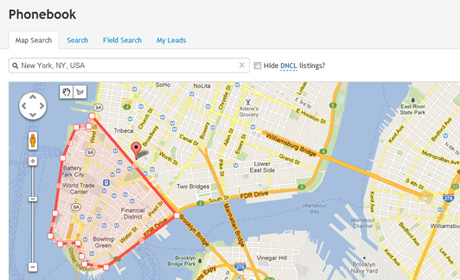 Turn Your Recent Sales Into New Wins!
With our integrated Google Maps search, it is easy to "leverage" your recent sales. On the Map, simply point and click on the address of your recent sale! Telelisting will instantly show you all the neighbor's names, phone numbers and addresses. You can now easily reach them to let them know that you have buyers looking in their area.
Refine your search even more by using the Map drawing tool. This allows you to precisely point to a specific area, street or even a block to determine who lives there.
---
I have been using the Telelisting service for the past 2 years and it has been an excellent tool for helping my business grow. It does all the research for me which is a real time saver and allows to focus on closing leads.

Joseph Santander, Re/Max
---
Integrated – Skype, Excel, MojoSells…
Everyday our clients use our powerful phonebook search capabilities to target potential customer lists. Once your list is complete, simply select the Actions->Export to Excel menu and your list will automatically be formatted into an Excel worksheet. You may now use this list to import into your other lead generation tools.
With Skype integration you can really accelerate your prospecting activities. Select an area and dial directly from the screen by clicking on the Skype highlighted phone number. Export your list selection to Microsoft Excel, Top Producer, Prospects or IXACTContact, etc. Create dialing campaign data to use in MojoSells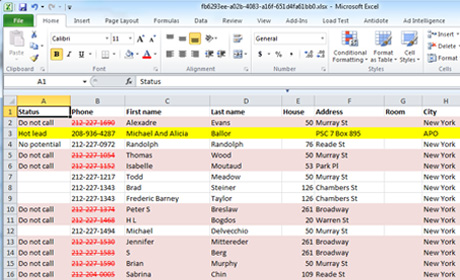 Powerful simplicity and ease-of-use makes Telelisting remarkable.
You'll actually enjoy using it.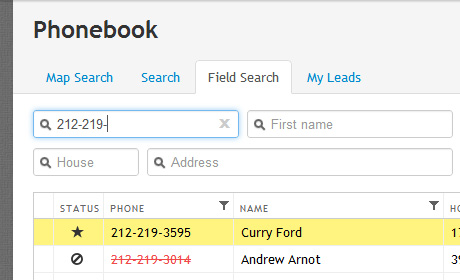 Search, Find and Close Business
Since Telelisting is based on the phonebook, you don't need a complete address to perform a search. We give you access to over 100 million records instantly. You can search with any piece of information you have; first name, last name, door number, street name, city, zip code or phone number.
If you search by phone number and the number is not in the phonebook, we will inform you whether it is on the National Do Not Call List.
No more lost time importing records from other software. You can now concentrate on the most important task, finding and closing leads!
---
Automatic Reminders – So You Won't Forget!
Schedule tasks and activities for any phonebook entry and Telelisting will automatically let you know when it is coming due or overdue by sending you an email reminder.
You can also view all your due or overdue tasks directly on screen with our easy filter technology.


30 DAY MONEY BACK GUARANTEE
Unlimited queries per day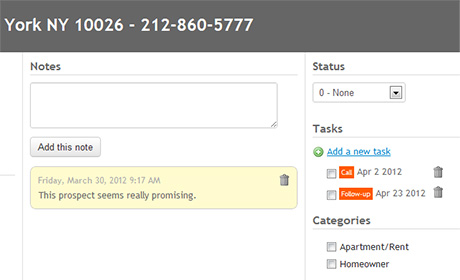 ---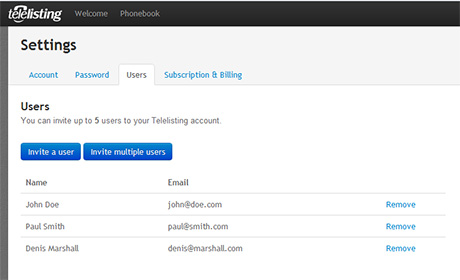 Office Subscription and Multiple Users
If you manage a broker office with hundreds of real estate agents, they can all enjoy the power of Telelisting in an instant. Just subscribe to one of our multi-user packages. Enter the email addresses of your personnel, and they will be automatically subscribed. We will take care of sending them detailed instructions on how to access Telelisting, along with their username and password.
You are always in control of your account; if any personnel leave your employ, you can easily remove their association with your office with one simple click.
---
I have been using Telelisting for over a year now. This service has allowed me to obtain meetings with clients much quicker while providing me with more free time to focus on my career. I would strongly recommend Telelisting to others who are looking for an excellent website with outstanding support and customer service.

Josette Desmarais, Re/Max
---
Total Customer Support!
Need help with your Telelisting account? We offer unlimited email and phone support, a comprehensive Help Center, plus a guide containing helpful tips.
Your success is our goal. We look forward to working together with you to make this goal a reality!
30 DAY MONEY BACK GUARANTEE
Unlimited queries per day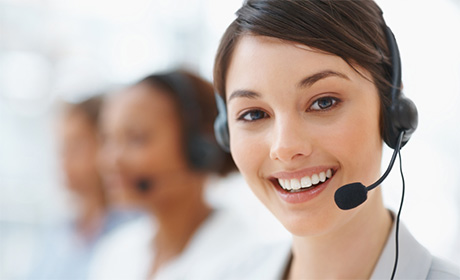 ---